ECEC families: Roadrunner Food Distribution will continue to be held at Pecos River Village, 711 Muscatel. The food distribution for January will be Wednesday, January 25th. It will begin once the truck arrives at approximately 10 am. Please note that the location will remain the same - 711 Muscatel. Thank you!

Now that the COVID challenge is nearing its conclusion we are in the process of recalling all Hot Spots that we handed out to Students, Staff, and Teachers. All students in grades K – 5 will no longer need the hotspots as their devices will be staying in the classroom. Students in grades 6 – 12, teachers, and staff who do not have WIFI at home are encouraged to fill out the following form, which will determine the necessity of continued use of the Hot Spot. Please note that as of Sept 12, all of those that have not filled out the form and received approval for continued use will have an interruption of service. If you no longer need your WIFI hotspot, please return the device to the front office of your school or your child's school.
Click this link (
http://pmg.app.perseus.id/div/carlsbad
) to register for COVID-19 drive through testing offered by Carlsbad Municipal Schools. Please see the attached flyer for more details.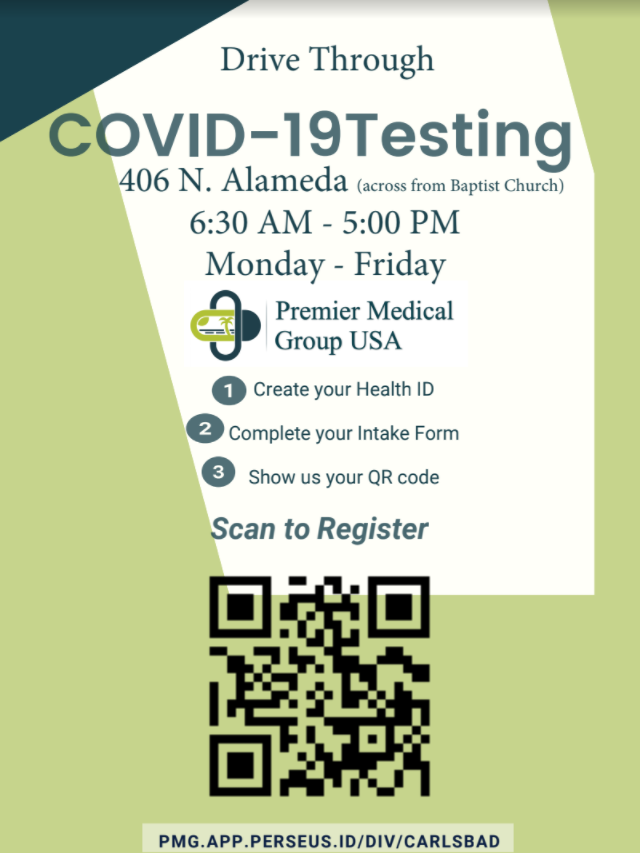 Picture retakes are coming up on December 7th. For more information go to mylifetouch.com and enter ID code: EVTK7TG3K.
Picture Day is coming November 2nd! To order online go to: mylifetouch.com, and use Picture Day ID: EVTGDCPJ2.
Friday, October 29th is Book Character Day! Send one dollar donation for United Way, and dress up as a character from a book.
ECEC Families-- Send your Milk Jug Monsters! There are two categories: "All by Myself," and "Adult and Me." Our principals will make selections for awards, as well as guest judges: Gerry Washburn, LaVern Shan, and Trevor Rogers!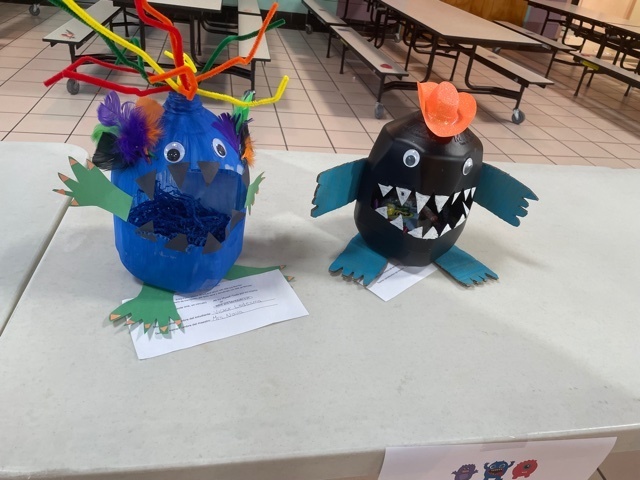 Roadrunner Food Distribution June 23rd @ 11:00 pick-up Pecos River Village Conference Center, 711 Muscatel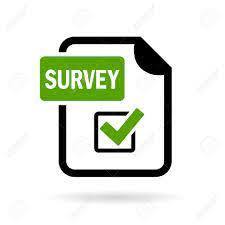 ECEC Families, This is just a friendly reminder that there is a no school on Friday, May 14th (Sports Day) for all CMS campuses. We will see you all on Monday, May 17th! Have a safe weekend! Mrs. Longbine Familias de ECEC, Esto es solo un recordatorio amistoso de que no hay clases el viernes 14 de mayo (día de deportes) para todos los campus de CMS. ¡Los veremos a todos el lunes 17 de mayo! ¡Que tengas un buen fin de semana! Sra. Longbine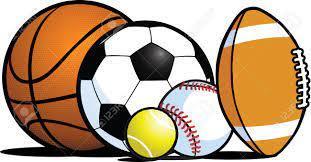 Due to Xcel Energy shutting down power tomorrow, Thursday, May 13, 2021, there will be no school for Carlsbad Sixth Grade Academy, Cottonwood Elementary, and Early Childhood Education Center.
This is an important message from Early Childhood Education Center. We have been notified of a COVID positive case at our school. All close contacts have been notified and sanitation protocols have been followed. We are asking the school community to continue to closely monitor the health of you and your family. Remember to stay home if you show covid related symptoms. Thank you Este es un mensaje importante del Centro de Educación Infantil. Hemos sido notificados de un caso positivo de COVID en nuestra escuela. Se ha notificado a todos los contactos cercanos y se han seguido los protocolos de saneamiento. Le pedimos a la comunidad escolar que continúe monitoreando de cerca su salud y la de su familia. Recuerde quedarse en casa si muestra síntomas relacionados con el covid. Gracias
ECEC Families! To continue to help with traffic flow and convenience for our families, starting April 12th, if you have an ECEC student and Cottonwood student you can begin dropping off and picking up ALL students at Cottonwood. We will have ECEC staff over at Cottonwood to walk our kindergarten students over to ECEC safely in the morning and then again in the afternoon. Please answer each of the questions below if you would like to utilize this.
https://forms.gle/NhmypspYuGrjX3DJ9
¡Familias de ECEC! Para continuar ayudando con el flujo de tráfico y la conveniencia de nuestras familias, a partir del 12 de abril, si tiene un estudiante de ECEC y un estudiante de Cottonwood, puede comenzar a dejar y recoger a TODOS los estudiantes en Cottonwood. Tendremos personal de ECEC en Cottonwood para acompañar a nuestros estudiantes de kindergarten a ECEC de manera segura por la mañana y luego nuevamente por la tarde. Responda cada una de las preguntas a continuación si desea utilizar esto.
https://forms.gle/NhmypspYuGrjX3DJ9
ECEC Parents To Whom It May Concern The Bus #34 and #28 (Cottonwood) route will not run again until 4/12/21 due to the driver being quarantined. Thank you for your patience and understanding. Padres de ECEC A quien le interese La ruta del autobús n. ° 34 y n. ° 28 (Cottonwood) no volverá a funcionar hasta el 4/12/21 debido a que el conductor está en cuarentena. Gracias por su paciencia y comprensión.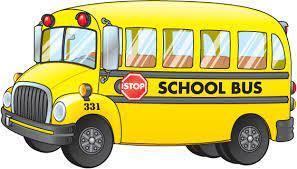 ECEC Families We will now be able to have you drop off your students in the morning in any of the 4 drop off lanes- Pink, Yellow, Green, or Blue. Pick the shortest line and we will unload your student. This is for morning drop off only (7:35-8:00) and afternoon will be the same as it has been. If you have any questions please call us in the office at 234-3303. Thank you for sharing your children with us! We have had a great week. Enjoy the long weekend! Familias de ECEC Ahora podremos hacer que deje a sus estudiantes por la mañana en cualquiera de los 4 carriles de entrega: rosa, amarillo, verde o azul. Elija la línea más corta y descargaremos a su estudiante. Esto es solo para dejarlos en la mañana (7: 35-8: 00) y la tarde será igual que antes. Si tiene alguna pregunta, llámenos a la oficina al 234-3303. ¡Gracias por compartir a sus hijos con nosotros! Hemos tenido una gran semana. ¡Disfruta el fin de semana largo!
ECEC Families Wednesday is early release for all ECEC students. Busses leave at 1:00. The first front pick up is at 1:00, 2nd front pick up is at 1:10 and the back pick-up is at 1:15. Also, tomorrow, March 31st, is Roadrunner Food Distribution @ 11:00. The NEW location for pick up is Pecos River Village Conference Center, 711 Muscatel Thank you and have a great evening! Familias de ECEC El miércoles sale temprano para todos los estudiantes de ECEC. Los autobuses salen a la 1:00. La primera recogida en el frente es a la 1:00, la segunda recogida en el frente es a la 1:10 y la recogida en la parte de atrás es a la 1:15. Además, mañana, 31 de marzo, es Roadrunner Food Distribution a las 11:00. El NUEVO lugar para recogerlo es Pecos River Village Conference Center, 711 Muscatel. ¡Gracias y que tenga una gran velada!
Hello ECEC Families! We hope everyone has had a great Spring Break. We are excited to welcome back all in-person students tomorrow, March 29th for 5 days a week. Our drop off begins at 7:35am. Please make sure you check with your students teacher for location and time. We have times staggered to help with the traffic flow on Lea St. Just a friendly reminder to be attentive while in the drop off lanes. Safety for our students, staff and parents are extremely important to us. We ask that all parents stay in your car and we will unload our KinderBears as quickly as possible. Masks are a requirement for all students and staff. Online learners will begin class at 8:00am and I know your teachers are excited to see you! Thank you and have a great evening! ¡Hola familias de ECEC! Esperamos que todos hayan tenido unas excelentes vacaciones de primavera. Estamos emocionados de dar la bienvenida a todos los estudiantes en persona mañana, 29 de marzo, durante 5 días a la semana. Nuestro regreso comienza a las 7:35 am. Por favor asegúrese de consultar con el maestro de su estudiante la ubicación y la hora. Tenemos tiempos escalonados para ayudar con el tráfico en Lea St. Solo un recordatorio amistoso de estar atentos en los carriles de bajada. La seguridad de nuestros estudiantes, personal y padres es extremadamente importante para nosotros. Pedimos que todos los padres se queden en su automóvil y descargaremos nuestros KinderBears lo más rápido posible. Las máscaras son un requisito para todos los estudiantes y el personal. ¡Los estudiantes en línea comenzarán la clase a las 8:00 am y sé que sus maestros están emocionados de verte! ¡Gracias y que tengas una gran velada!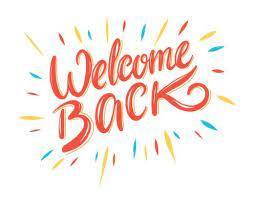 Actualizaciones de información importante de ECEC
ECEC Full-Entry Drop-Off & Pick-Up Maps Mapas de entrada y salida de ECEC de entrada completa