Thank you Substitute Teachers for dedicating your time and talents to servicing our beloved students. You are highly valued and important to our success! Thank you! Thank you! Thank you! #SubstituteEducatorsDay
ECEC Families Roadrunner Food Basket Distribution Friday, November 20th @ 11:00 pick-up. CHS student parking lot, enter off of 8th street. First come first serve basis and you must have a student enrolled in the Carlsbad schools system. Thank you and stay safe!
In honor of American Education Week, ECEC would like to extend their gratitude and appreciation to all our Educational Support Professionals . Thank you for being a partner with us in nurturing and guiding our Kindergarteners! You are vitally important to their success. #EducationalSupportProfessionalsDay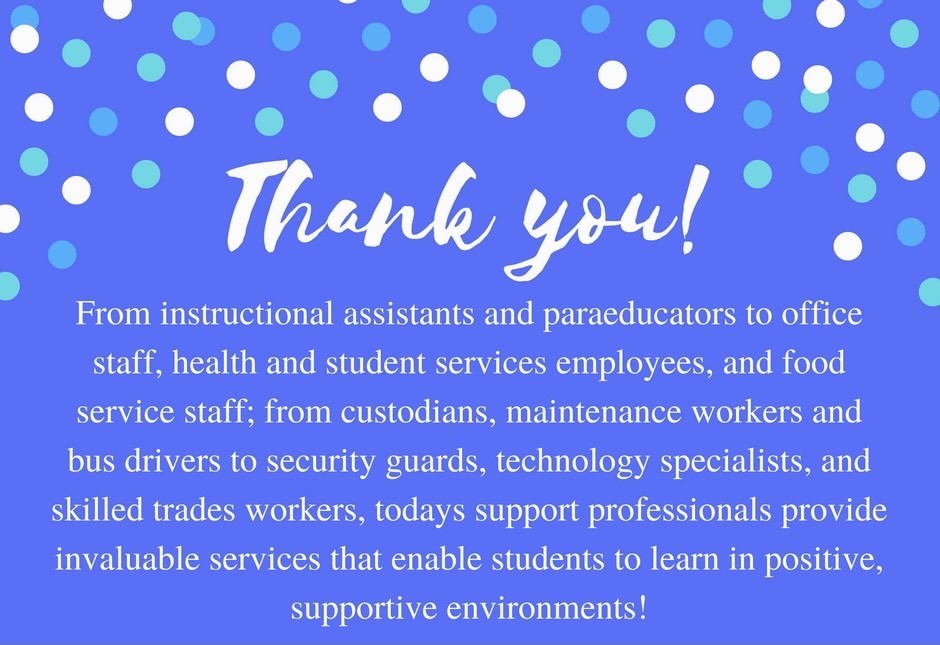 We want to take this time to THANK all of our ECEC Parents and Guardians for your involvement and support in your child's education. Again, Thank you for alll that you do!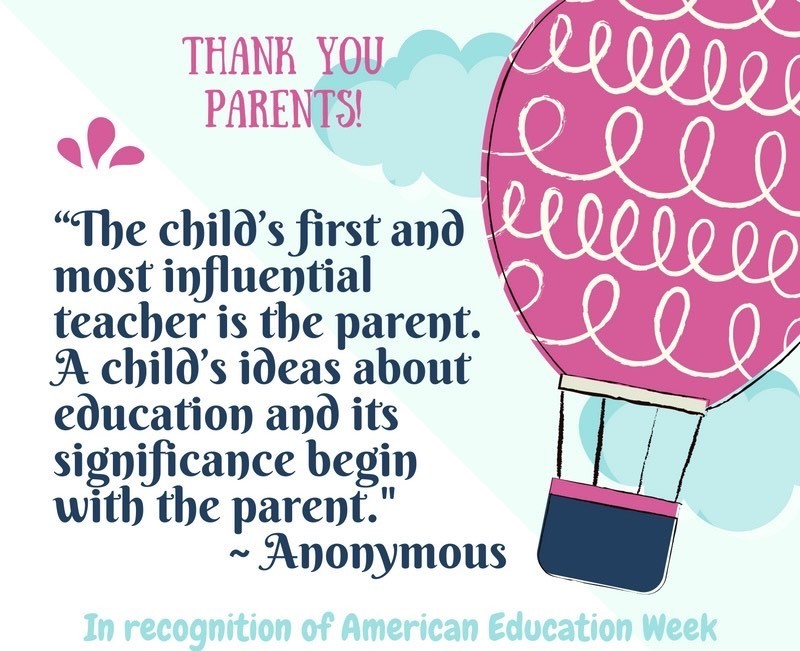 ECEC Families Grab and Go Lunches are available at the front of the school from 9:30-11:00 everyday! Thank you
Good Afternoon ECEC Families, Based on the Governor's latest public health order we will be returning all students to remote learning on Monday, November 16, 2020 through Friday, December 4, 2020. This will impact two weeks of 5 to 1 instruction at this time. There will be no in person learning at this time.  We will evaluate operations at all buildings the week of November 30, 2020 and update our plans for the remainder of this semester. Thank you and stay safe!
Good Afternoon ECEC Families, if you have been able to receive food from the Roadrunner Food Bank, the district is asking you to please fill out the survey below. Than you so much for all you do!
https://www.surveymonkey.com/r/CHIFA20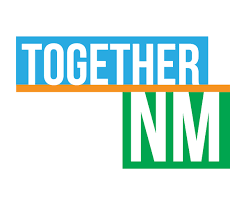 Eddy County COVID Testing Thursday 11/5 from 3-7pm @ NMSU Carlsbad Campus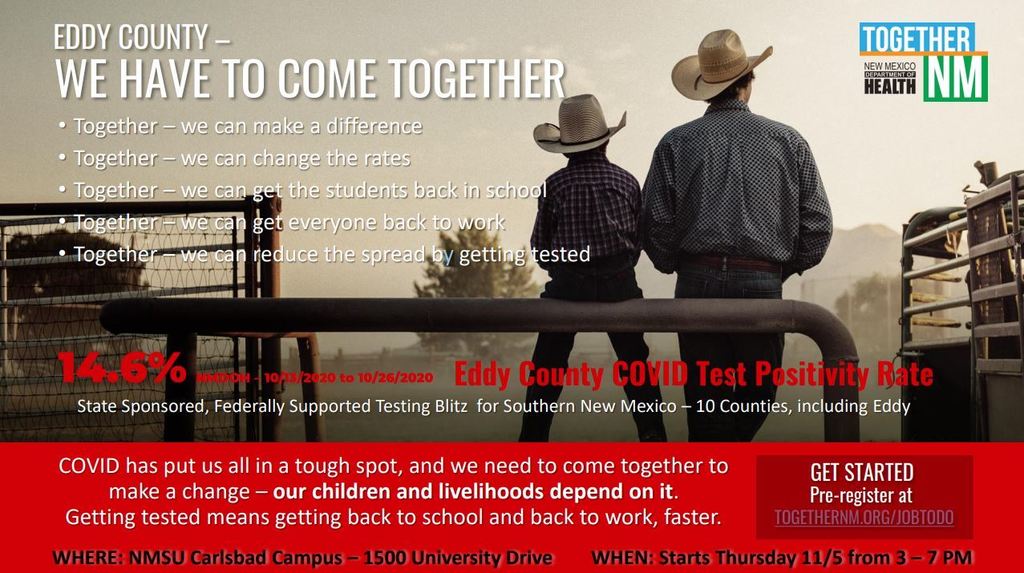 ECEC Families The ECEC Cafeteria will be closed the rest of this week. Please pick up Grab and Go Lunches at any other CMS campus. I apologize for any inconveniences! Thank you, Mrs. Longbine
Roadrunner Food Basket Distribution November 2nd @ 11:00 pick-up CHS student parking lot, enter off of 8th street
ECEC Families Tomorrow, Friday October 30th is Packet Pickup/Drop Off from 8:00-3:30. We have moved all baskets into the entryway in preparation of any inclement weather. This will be the location from now on. Please wear a mask and push the doorbell on the front door to be let in. Thank you!

Carlsbad Municipal Schools is not participating with any vendor providing gift cards or cash for survey completions. If you receive an offer from an education program offering a gift card or cash for completion it is likely a scam and we encourage you to not respond.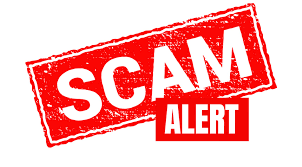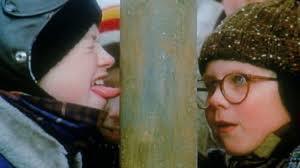 For many students, going from a traditional classroom to learning from home can be a real challenge. Carlsbad Municipal Schools and New Mexico's Public Education Department have partnered with Graduation Alliance to provide an extra layer of support called ENGAGE New Mexico. This program is for students in grades K-12 and their families who might be struggling with these changes. Students who choose to participate in the program will get an academic coach to work with them to answer questions, connect them with resources, and develop a plan to get on track and finish the school year strong. This support is completely free for New Mexico students. Your child's school has recommended a group of students to participate in this program. A representative from Graduation Alliance/ENGAGE New Mexico may be reaching out to your student through phone calls, emails, text messages to help your child get started with this academic support program. If you would like to participate in this program and have not been contacted you can enroll by going to: ParentsNM.GraduationAlliance.com, call 505-340-3250, or email
EngageNM@GraduationAlliance.com
to get started.

ECEC Families Roadrunner Food baskets will be handed out tomorrow, September 23rd @ 11:00am at the Highschool. Please pick-up in the student parking lot, enter off of 8th street.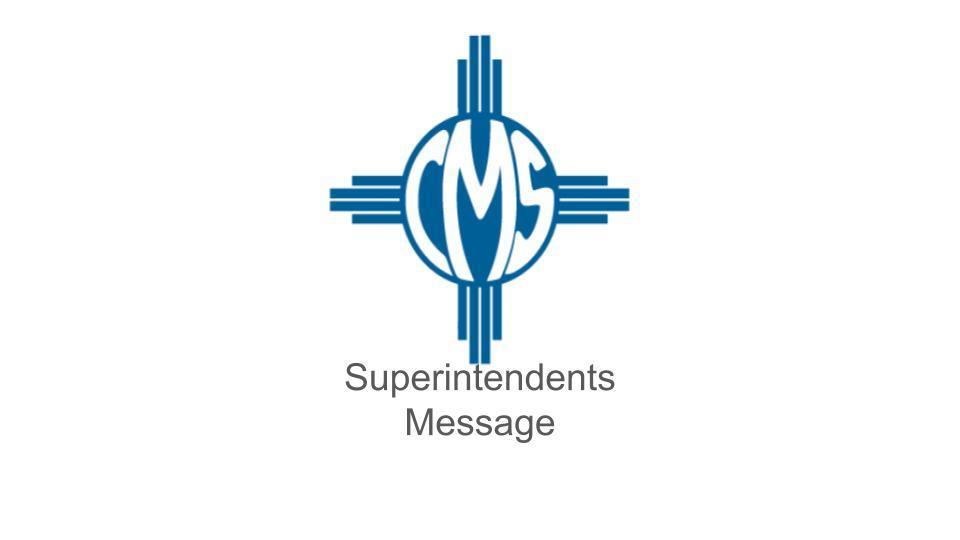 ECEC Families, please remember today is packet pick up and drop off, 8:00-3:30. Thank you and have a great weekend!
New Daily Schedule